Published Nov 02, 2021 by Xiph
Our focus on helping small businesses and individuals safeguard their data has never been sharper
No, we don't know how long cybercrime is going to remain one of the largest ongoing threats to small business, data security and privacy but YES, we are actively doing something about helping you protect your business, private life and livelihood.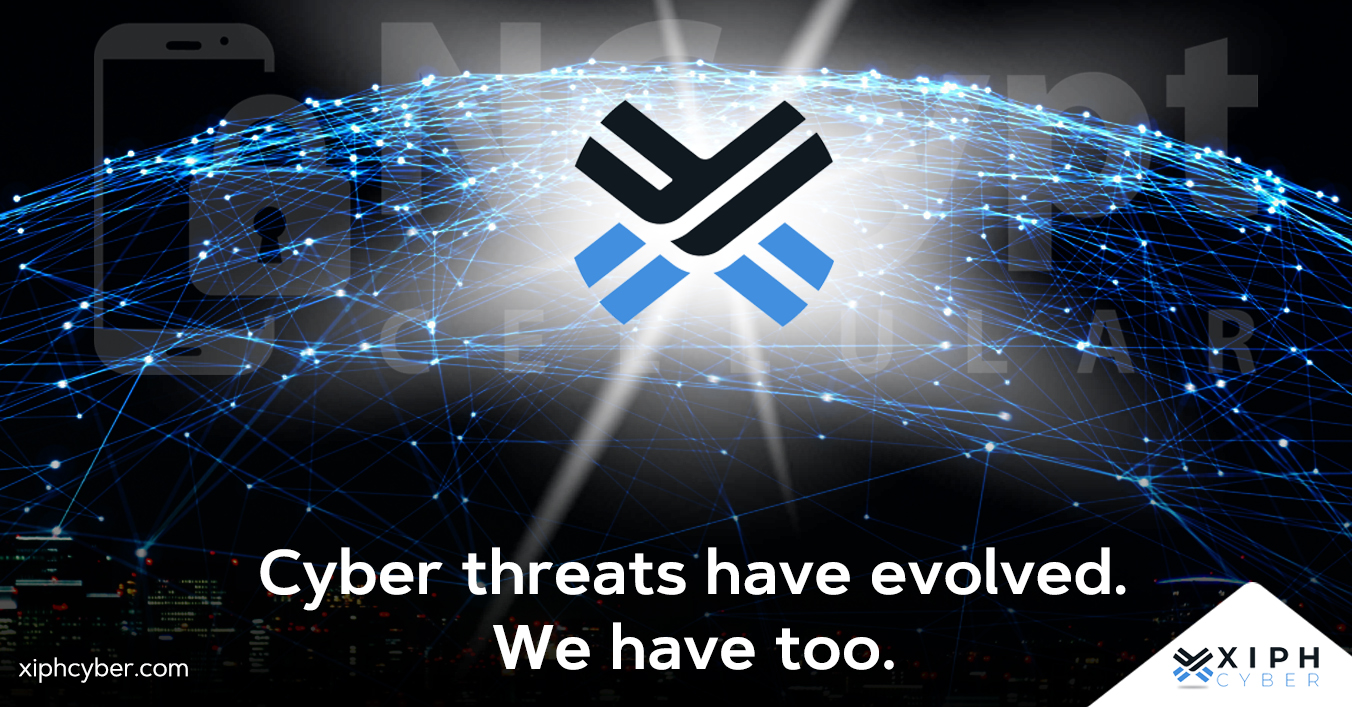 Taking half a step back, it's old news (but we see it on the newsfeeds almost every day), but cybercrime continues its upward trajectory in terms of the key metrics:
Unforeseen breaches
Damage to reputations (both commercial and personal)
Financial loss (both direct and indirect)
Distress, angst and assorted social difficulties
Proliferation of spyware, ransomware, malware and viruses in general
Cybercrime is not slowing down, it's accelerating; businesses are not losing millions, its billions (and billions); confidence that we should have in institutions, big tech companies, secure transactions, data management systems has not been dented, it's been shattered. We're no longer just saying, "hey, I have nothing to hide…", some unfortunate (and sometimes naïve) people are saying, I have nothing… left!"
Being concerned for, and invested in, the protection of commercially sensitive data, private/personal information, we at NCrypt Cellular had worked with and leveraged accrued knowledge and access to hardware and software, information and experience, to help individuals and clients where we could. But in light of escalating cyber threats to almost all corners of society across every stratum of endeavour, we knew that we had to do a lot more…
Xiph Cyber promises NCrypt Cellular customers much more than just a name change
In step with these escalating steps, our focus now includes helping businesses stay one or two steps ahead of identified vulnerabilities in their cyber defences by proactively helping them understand and utilise the products and services, tech and innovations that can help reduce the risk of costly breaches. We wanted to further involve ourselves in the business of converting our experience, expertise and partnerships into countering, circumventing and protecting against the hacking, data harvesting and online privacy breaches of small businesses, organisations and individuals.
"The structure of Xiph Cyber is such that we have the capabilities to understand and deal with cyber threats to small to medium-sized businesses and organisations of all kinds. We take the view that everyone needs protection from cybercrime, and we are here to provide it.
We assess every client's needs individually and provide solutions that meet your needs for security, reliability and affordability." Alex Kesik, Xiph Cyber Founder and CTO on how and why cyber threats are addressed
Xiph Cyber offers a protective edge to our clients by helping them operate more securely in ways that help protect data and data management. But Xiph Cyber is not alone in this mission which means that our clients aren't either.
Global resources and partnerships protecting local businesses through Xiph Cyber
The nature of cybercrime is that it's global – it can be carried out from pretty much anywhere, at any time and its billions of potential victims are all connected, in some way, to the known online world.
Some experts have called benefiting from cybercrime, "as easy as shooting fish in a net". It'd be mildly funny if it wasn't so serious. But here at Xiph Cyber, we too, look to worldwide resources, affiliations and resources to help keep clients safer from cybercrime. Over the years Xiph Cyber has formed strong partnerships with some of the world's leading technology innovators including CommuniTake, /e/, Graphene OS, NextCloud, OffGrid, Purism, Salt Secure Communications, Tutanota among others. Our strong relationships with our trusted partners helps Xiph Cyber present the strongest possible front against cyber criminals who would encroach on client privacy and breach existing measures to disrupt businesses, commercial activities and livelihoods.
In short, Xiph Cyber protects privacy and now that you know why, let's show you how
By visiting our new website www.xiphcyber.com, you will be able to see the direction we are taking in terms of a wholistic look at cybersecurity solutions. It's a different look for us, but importantly for you, it's a closer look at how your business and you yourself can rebrand and refresh the way you look at your own cyber privacy solutions. The Xiph Cyber team can help you with recommendations and supply of hardware and technology needed to enhance cyber-protection levels, including:
Mail and voice encryption technology
Phones and devices with top level security and encryption
Faraday cage technology to protect phones and other devices
Private SIMs
Hosting
Xiph Cyber helps ensure you are on the cutting-edge of cyber-security, backed by our expertise to create the right mix of products, accessories and training for your requirements. So…
Welcome to a new world of cybersecurity.
Welcome to change.
Welcome to Xiph Cyber.
---